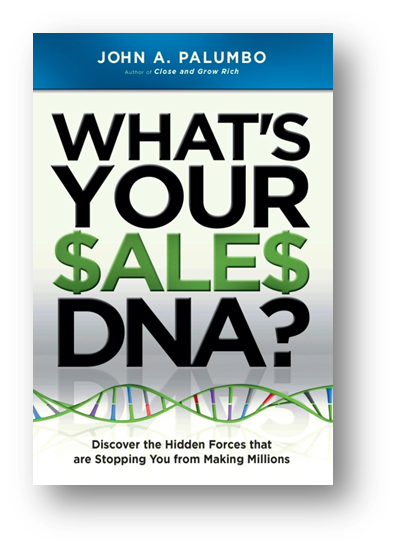 What's Your Sales DNA?
Discover the Hidden Forces that are
Stopping You from Making Millions
As a highly sought after judge for Professional Achievement Awards for over 20 years, John has collected data from all over the country and discovered what sets the really good sales agents apart from the truly great Sales Masters. What's Your Sales DNA? reveals the results of John's research and will cause you to take an introspective look at the hidden forces that are holding you back from making millions.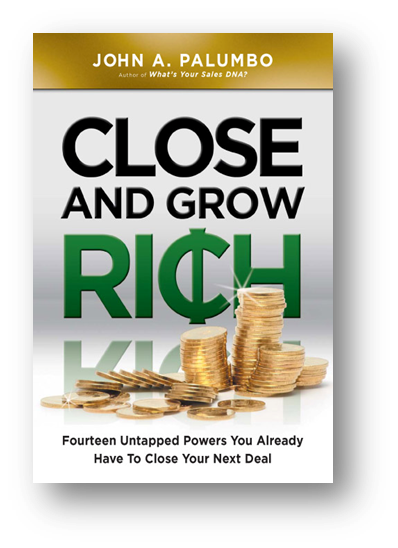 Close and Grow Rich
Fourteen Untapped Powers You Already Have to Close Your Next Deal
No scripts to memorize, no new strategies, no reinventing the wheel … this book reveals the 14 closing skills you already have that just need reawakening and perfecting. After closing well over a billion dollars' worth of deals, John has learned that there is no one strategy for getting closed business – by his count, there are 14 immutable skills to mastering the art of closing.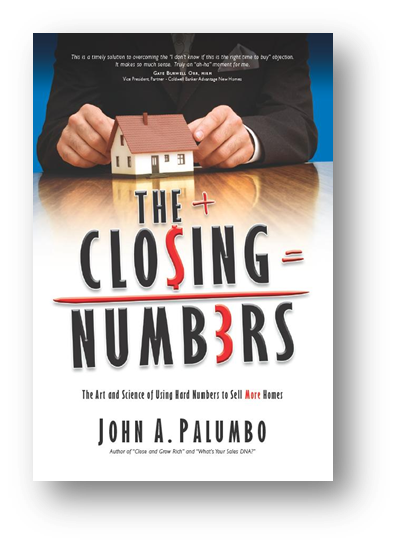 The Closing Numbers
The Art and Science of Using Hard Numbers to Sell More Homes

Numbers are the weakest link in the industry. However, when used and explained properly to your prospective home buyer, the numbers can become your strongest selling point. Stop hiding behind excuses about "tough prospects" and "down markets" and exemplify a new way of talking about home ownership that will have your customers asking you for the sale. Let's face it – buyers expect you to know the numbers. Luckily enough, John's book makes mastering the numbers a cinch!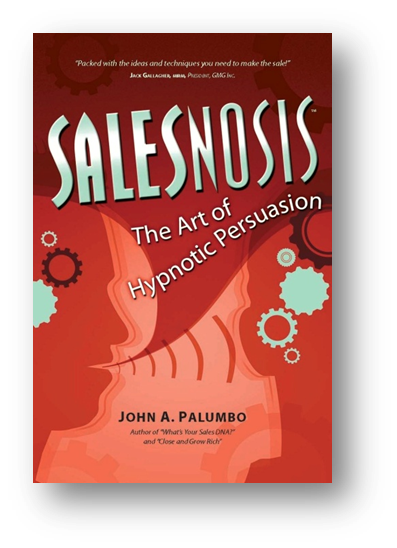 Salesnosis
The Art of Hypnotic Persuasion
If you are a salesperson, entrepreneur, or business owner set in old, traditional ways of selling, this book may not be for you. However, for the hungry and open-minded, Salesnosis offers a powerful and revolutionary approach to capturing a prospect's attention, building credibility, and achieving influence. Turn your next presentation into an irresistible offer with these cutting-edge techniques for any sales situation. Regardless of what you're selling, mastering the art of hypnotic persuasion will create a sudden increase in sales … and dramatically boost your bank account.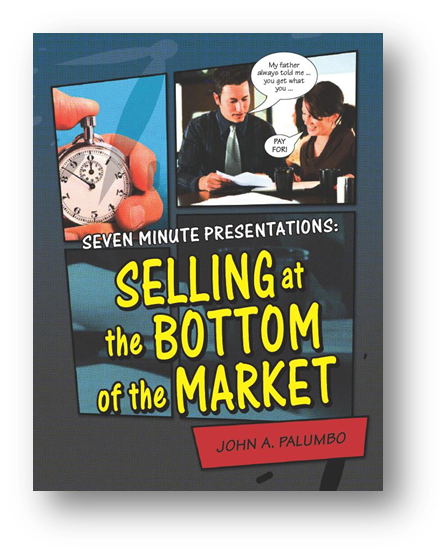 Selling at the Bottom
of the Market
How would you like to have a private coaching session with one of the nation's leading sales experts? John's newest book is exactly that. The unique, graphic design takes you from start to finish of precisely what to say and write with your next prospective buyer to boost your ability to close more sales … in even the toughest markets. John has answered the question all sales professionals are asking: "How do we sell to prospects that are afraid of making a buying mistake?" Buyers exist in every market – learn John's simple revelations and ensure that they convert to your sale and not someone else's.